ASTW NEWSLETTER
December 2020
CHRISTMAS MESSAGE FROM THE BOARD
It's really simple one: Happy Christmas, everyone!
Thanks for all the support and massive goodwill from so many members — you know who you are — throughout this curious year. Now, please, hop into summer, friends, family, Christmas dinner and all the promises of a very good, very new year.
ASTW AWARDS FOR EXCELLENCE
Thursday 19 November saw the ASTW's first online Awards presentation, a great fun event hosted by comedian Jean Kittson. Thanks to all the entrants – of more than 600 stories — and judges, as well as the Awards Committee and our valued sponsors. Well done, everybody! And of course huge congratulations to the winners and to the oh-so-close! runners-up.

GOVERNANCE 
ASTW ONLINE AGM 2020
And continuing in the spirit of this virtual age of digital comradeship, Wednesday 16 December saw the ASTW's first online Annual General Meeting. An impressive 83 members joined in under the astute chairmanship of David McGonigal. Thank you to all members who attended, spoke, voted and contributed to a very meaningful AGM.

ASTW BOARD MEMBERSHIP 2021
Meet Your New Board Members
Joining the ASTW Board's continuing representatives — Elisa Elwin, Christina Pfeiffer, Scott Podmore and Pip Macken — we warmly welcome the following new members.
Christina Butcher, Digital Publisher, is a photographer, writer and co-founder of the topnotch 
blog MrAndMrsRomance.com. A member of the ASTW since 2018, she has been writing online for a decade. With a strong digital focus Christina hopes to expand the reach of the ASTW while respecting and maintaining the high standards of its current members.
Caroline Gladstone, Writer, has been an ASTW member for 21 years and previously served four years (2006—2010) as Secretary and Treasurer. Importantly, she has also been a representative for the NSW Branch of the Journalists Union (MEAA). Her position is clear: "I'm big on transparency and finding solutions." Caroline's finest ASTW achievement was belting a "four" that earned her the Shot of the Match trophy at the inaugural Wine & Wickets cricket match in 2002.
Kerri McConnell, Digital Publisher, started writing travel and food content for her website, Beer and Croissants in 2015. A qualified accountant with experience across a range of areas, she operates several successful websites and a web design, business consulting and coaching business. As a board member Kerri declares, "I'm passionate about professional development and the opportunities to help members to upskill, reskill or diversify."
Jocelyn Pride, Writer, took a leap of faith into travel writing in 2013. Joining the ASTW in 2014 was for her "a game changer" that gave her confidence and, as she says, "most importantly, a strong sense belonging". Jocelyn's thrilled to be part of a Board that "will help shape the 'new normal post-COVID-19' chapter of the ASTW."
Shirley Sinclair, Writer, is based on the Sunshine Coast and has been a travel writer since 1996 and an ASTW member since 2010. In 2020 Shirley wrapped up 35 years as a journalist at the Sunshine Coast Daily and is now freelancing, working with the new Sunny Coast Times monthly magazine and luxury travel company Rothschild Safaris.
Elisa Elwin, Writer. Following a career in social work, Elisa ventured into travel publishing 16 years ago, launching Out & About with Kids, followed by Travel Play Live in 2020. She joined the ASTW in 2015 and stepped-up as President in May 2020, a year of upheaval everywhere. Her skills as a business owner, team leader and, unexpectedly, social worker were essential in liaising with a membership rattled by uncertainty and industry decline. An optimist, for 2021 she says, "I hope to contribute stability to the Board, implementing compassion and respectful communication as core pillars of my role."
Christina Pfeiffer, Digital Publisher, is the publisher of travel website Travel2next.com. A prolific freelance writer-photographer for 12 years she "went digital" in 2015. Five years of running websites, a YouTube channel (6 million views) and Pinterest account (2.5 million monthly viewers) sees her skilfully navigating the risks and opportunities of digital transformation. As an ASTW member for 10 years, Christine served on the Committee for four terms and as Vice President in 2013. She held the positions of Treasurer/Secretary in 2020 and was a member of the ASTW's governance sub-committee. She hopes in 2021 "to guide the ASTW's digital transformation and steer it through the changing media and travel landscapes."
Scott Podmore, Digital Publisher, is the Managing Director of October Grey Media and The Luxury Pod, an online travel and lifestyle website/podcast launching 2021. As well as being a freelancer for more than 25 years for Escape magazine, News Limited's major mastheads and many other publications, Scott is also a bestselling author, photographer and videographer, specialising in travel, lifestyle, music and food. An ASTW member for three years, he brings all-round media skills and business nous and is excited about advancing fresh ideas in the society with the coming year.
Pip Macken, Public Relations member, has been Media Director for Destination Canada for the past decade, in addition to Yukon Tourism, Travel Manitoba and Ultimate Winery Experiences Australia. Through these roles she has forged long-standing relationships with many ASTW members and brings numerous skills to the Board, including copywriting and event management. Most importantly, Pip has a deep understanding of the Australian travel media landscape. She is passionate about maintaining a Society that "encourages, stimulates and celebrates the interests and talents of all its members, through friendships, professional networking and the sharing of ideas."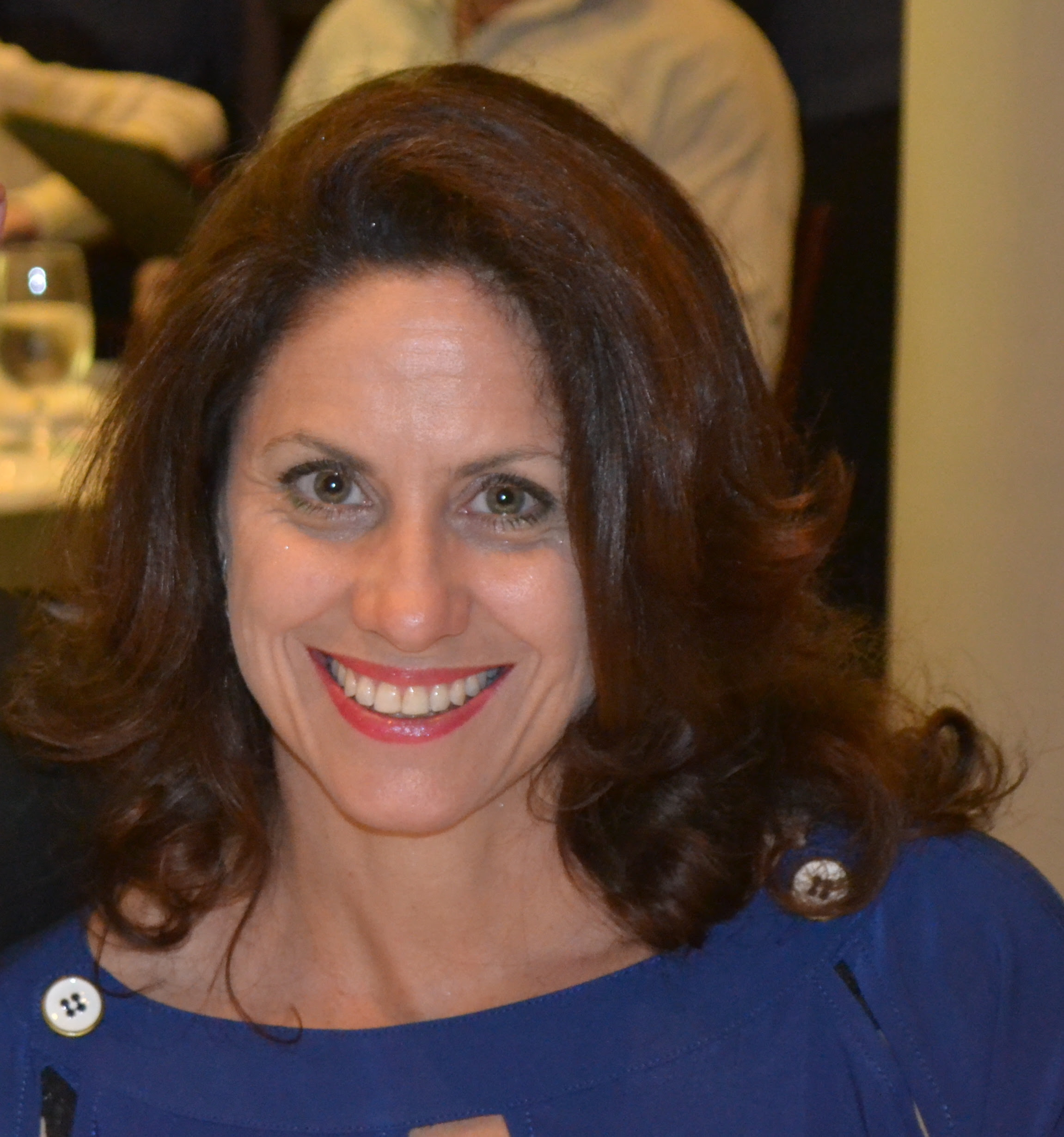 Shelley Winkel, Public Relations member. Shelley, Consumer PR Leader for Tourism and Events Queensland has had 25 years' experience in PR and Corporate Communications for the tourism industry, including roles as PR Manager for Tourism Australia based in Asia, and Area Director of PR for Hilton Hotels Corporation, stationed in Singapore and London. She now leads the Consumer Publicity efforts for Tourism and Events Queensland, working daily to position the holiday state as (drum-roll) … "the best address on earth". Shelley is proud of the relationships she has with Australia's leading lifestyle media and how these collaborations support and sustain hundreds of small tourism operators.

ASTW EXECUTIVE 2021
The following executive positions for the 2021 Board were determined at the Annual General Meeting:
Elisa Elwin – President
Caroline Gladstone – Vice President
Kerri McConnel – Treasurer
Christina Pfeiffer – Secretary
STEPPING DOWN
We bid farewell to PR Representative Kylee Kay who has been an energetic Board contributor during this challenging year. She needs to return to family and work obligations but her astute contributions will be missed. Also departing, as anticipated, are interim representatives Lee Atkinson, John Borthwick, David McGonigal and Lee Mylne, all previous ASTW office bearers who returned to the Committee in August in "caretaker" roles. Many thanks to all five for their generous and energetic contributions and for keeping the small stuff in perspective.
2021 AGM DESTINATION
It's official! The Tweed Tourism Co, in beautiful northern NSW will host the ASTW 2021 AGM and Awards. Pre- and post-famils will be offered to explore the delights of the Tweed region.
Dates: October 14—16, 2021
Host: The Tweed Tourism Co.
Host Resort: Mantra on Salt Beach, Kingscliff
EVENTS
LUNCH-A-LOT NEWS
Our ever-energetic lunch supremo Laura Speirs reports:
A huge thank you to South Australian member and lunch organiser, Alexis Buxton Collins for pulling together their very memorable Christmas event on 10 December. SkyCity sponsored a progressive lunch over different venues throughout its complex. (Check the social shots on the ASTW Facebook page.) Meanwhile, the ASTW's Victoria team celebrated Christmas, sponsored by Visit Werribee & Surrounds, on December 17 when they farewelled 2020 with a progressive lunch starting at the Luxurious Lancemore Mansion Hotel before moving to the new garden café and wine bar, The Refectory Parlour, for lunch within the sprawling heritage gardens of Werribee Park, all enjoyed with local wines from local urban winery Shadowfax Wines.
WA members organised an informal gathering for YUM CHA and posted some of their cheeky photos on the ASTW FB page! We don't run official lunches in January but the first of the year will be on February 4, 2021 supported by the Emporium Hotel South Bank, Brisbane. Put this in your diary and come along for some of the best city views in town! Invites due to go out in January, 2021. After the success of this year's Granite Belt "long lunch", we've been invited to return. The lunch starts in Stanthorpe followed by the option to join the two-night famil, March 26—28. Interstate members who wish to attend should start planning now. Watch out for details of both events in the New Year. Big thanks to Kerry Heaney and Susan Fuller for making these Queensland events happen in 2021.
Pending COVID restrictions we are looking forward to resuming a busy lunch calendar again in 2021, so keep an eye on the ASTW Facebook page and ASTW Events page for further announcements. And big thanks, Lola, for all your efforts this year.
OTHER NEWS
THE PAUSE THAT REFRESHES
No-one home! Your Board and the Secretariat are taking a brief but well-earned summer siesta. We'll be gone from 5pm Friday, 18 December and will reopen at 9am on Friday 15 January. Same thing with the ASTW Facebook page. Buena fiesta y siesta!
NEW MEMBERSHIP CARDS
In the mail. Our new ASTW bamboo membership cards have been delivered and soon will be posted to members.
THE CORONA CHRONICLES: YOUR STORIES
Things viralled out of control or perhaps it was a season of renewed sanity? Either way, what did you do during the pandemic — bake bread, hammer a mad walking program, make and drink craft beer or kilo-stack courtesy of Netflix? We'd love to hear your tales and reflections on "the time when travel stopped." Many thanks for those who've shared their stories so far — see them on the ASTW website. Meanwhile, please send your contribution to suewallace54@gmail.com.
GLOBAL TRAVEL MEDIA ALLIANCE MATTERS
The Global Travel Media Alliance unanimously but reluctantly decided not to hold the GTMA Awards in 2020, due to the impact of Covid-19. The leadership group recently met with the Travel Media Association of Canada (TMAC) to discuss the possibility of the latter joining GTMA. All members are keen to advance this new alliance once clarification is made on issues relating to the overlap of some members of both the Society of American Travel Writers and TMAC.
The ASTW acknowledges Traditional Owners of Country throughout Australia and recognises their continuing connection to lands, waters and communities. We pay our respect to Aboriginal and Torres Strait Islander cultures; and to Elders both past and present.
https://astw.org.au/wp-content/uploads/2020/08/Newsletter.jpg
768
1150
Annie Coulter
https://astw.org.au/wp-content/uploads/2016/08/astw-logo-1.jpg
Annie Coulter
2020-12-18 12:39:41
2020-12-18 13:42:25
ASTW Newsletter – December 2020