ASTW NEWSLETTER
October 2021
MESSAGE FROM THE PRESIDENT
HALLELUJAH
DEAR ASTW colleagues,
Last time I wrote to you, the word of the month was "picnic" … now "freedom" is on everyone's lips.
I would now like to add "amen" and "hallelujah".
Wow, what a time we've had. It's been tough. And to our Victorian members, who have endured the world's longest lockdown, I salute you. "Get on the beers", as Dan Andrews would say, or go wild and pop a few bottles of Bolly.
I do understand, however, that there's still a great deal of caution down south, as numbers continue to rise. So perhaps don't go really wild… just a little bit – but enjoy yourselves nonetheless! And there'll be an opportunity to do just that as we've just heard that Melbourne will hold its first lunch, since March this year, next month. The big event is on Thursday, November 25, at the Movenpick Hotel Melbourne on Spencer. You gotta love a hotel named after ice-cream.
Here at ASTW HQ, we've been wrapping up the results following the Awards for Excellence judging – more on that process below – and planning the Virtual Awards Night scheduled for Wednesday, November 17. Some 80 or so members and several judges and sponsors, have registered for the night.
If you haven't already registered, please do so. It will be a chance to catch up remotely with friends far and wide. I believe there are a handful of real-life get-togethers being planned in Queensland and WA, while there are other events in the pipeline for other cities.
These are not official ASTW events. However, details of any such events will be announced on Facebook when we have more information. I am working on organising a Sydney shindig, but the details have yet to be locked in. If you haven't registered for the Virtual Awards Night, please do so here: https://bit.ly/2YREki6
As stated in the last newsletter that we received almost 500 entries in a total of 17 categories this year. The most popular category pertained to Instagram, followed by the Australian travel stories.
And fortuitously, we've also managed to lock in another two sponsors – a sign that the travel industry is getting back on its feet and that travel operators are keen to align themselves with the premier travel media organisation. The latest to come on board are Globus family of brands and YourLifeChoices.
Globus family of brands is sponsoring the Best International Travel Story over 1000 words. I've travelled with two of the Globus companies – Avalon Waterways on a Danube cruise from Budapest to Nuremberg 16 years ago, and with Globus itself. That cruise remains one of my favourite trips despite the fact it was in late November, freezing and snowing non-stop (actually, I think that's the reason I loved it – great memories of Christmas markets and glühwein!). The Globus coach tour, through Spain in 2013, completely redefined my idea of coach touring. It was lots of fun, especially because the tour director was a hoot (and pretty cute) and I met some fascinating passengers, particularly two gals from the US – a cop and her best friend, a police prosecutor. Let's say I learnt an awful lot that you don't see on Law & Order.
But here's the official word from our new sponsors.
  "In Australia, the Gl
obus family of brands is well known for its leading touring, independent travel and river cruise products under the Globus, Cosmos, Monograms and Avalon Waterways
  brands. Globus had its origins in cruising, when in 1928 founder Antonio Mantegazza purchased a rowboat and began transporting travellers across Switzerland's Lake Lugano, sharing stories
and secrets along the way. Antonio's services expanded to larger river transport and bus touring, from Switzerland to Europe and eventually the world. Australasia MD Gai Tyrrell and  the
Globus family of brands team have provided a fabulous prize of an Avalon Waterways four-day Taste of the Danube River Cruise, sailing from Vienna to Budapest. The lucky winner, and a friend, will cruise in relaxed luxury to ports including Melk (home of the opulent Benedictine Abbey) and Bratislava, dynamic capital of Slovakia. Fabulous food, local delicacies and wines are on the agenda, along with daily sightseeing led by expert guides". https://www.globusfamily.com.au.
YourLifeChoices, which is sponsoring the Best International Story Under 1000 words, is Australia's longest-running and most-trusted digital destination for over-50s, with a core focus on helping Australians navigate mid-life and the retirement landscape. YourLifeChoices (YLC) provides Australians with essential news, articles and resources relevant to their age and stage of life. It aims to inform, empower and engage over-50s to help them make the best possible decisions about health, wealth, travel and lifestyle choices. For more than two decades, YourLifeChoices has worked with some of the biggest and best travel brands, businesses and destinations, promoting products and services to the lucrative 50-plus audience. The company knows its members want to travel and have the money to spend. Results from YLC's recent survey of Older Australians' insights revealed there is a combined pool of around $33.1m waiting to be poured into tourism, and that's just from YLC's survey respondents alone. Now consider that this survey is nationally representative – it means older Australians are possibly the most lucrative target for a tourism industry looking to recover from the pandemic. As YLC's publisher and ASTW member Leon Della Bosca said: "This is who we talk to. If you want to talk to them, talk to us!" YourLifeChoices' prize is yet to be confirmed. However, details will be announced soon. https://www.yourlifechoices.com.au
Thanks, Globus and YLC, for your support and to the support of all our previously announced sponsors:
Diamond sponsor – Tourism Australia, who is also sponsoring both the Best Australian Story under 1000 words and the Best Australian Story Over 1000 words.
TravMedia – Travel Writer of the Year
Azamara – Best Immersive Travel Story
Outback Queensland Tourism Association – Best Aussie Road Trip Story
Visit Sunshine Coast – Best Nature/Wildlife Story
Norfolk Island Tourism – Best Sustainable Travel Story
Lord Howe Island Tourism – Best Instagram Photograph
Ultimate Winery Experiences Australia – Best Food & Beverage Travel Story
There are still opportunities for sponsors to get onboard. If you're interested in supporting one of the remaining six awards, please email me at 
president@astw.org.au
.
My last word on the awards (for now) is to thank the hard-working and super-diligent 2021 Awards Committee, ably led by Jocelyn Pride. The committee comprises Christina Pfeiffer, Kerri McConnel and me. The team has slaved over the process, auditing every T&C, double-checking everything, coordinating judges and working long into the night! Thanks so much, guys. It's been a pleasure.Finally, folks, all ASTW members were sent Board nomination forms a few days ago. If you qualify and wish to nominate, then please ensure you submit the form by November 7.
Stay safe and have fun!
–   CAROLINE
AWARDS
UPDATE FROM THE AWARDS COMMITTEE
"SOME incredible pieces here and wonderful that writers are getting out into their own backyard during the pandemic."
"It was lovely to be transported away with these articles, really enjoyed the process, and made me fall in love (all over again) with Australia."
"The writers sought out some interesting angles during a very challenging year, so all should be commended."
"One of the most enjoyable and diverting tasks I have undertaken while serving a long, long sentence in Covid lockdown."
These are just a few of the many comments from our team of judges.
Everyone who entered the 2021 Awards for Excellence can feel proud knowing their work was assessed and appreciated by three sets of fresh eyes poring over each word or pixel.
We are extremely grateful to the team of 49 judges hailing from the US, Canada, NZ, UK, Singapore and Australia who have done a brilliant job judging the hundreds of entries across the various categories. With many of our judges associated with the BGTW (British Guild of Travel Writers) and SATW (Society of American Travel Writers), it's also great to see our alliance with these associations strengthened even further during this tough time for our industry.
In addition to the many judges from last year's awards, we had nearly 20 new judges who jumped at the chance to be involved (with two so keen they even stepped up to judge a second category after a couple of last-minute cancellations). As you'll be aware in previous communication – in keeping with our strong governance of the awards process, we sought judges as removed from the ASTW as possible.
Every category was judged by three judges, specifically selected to match their skillset and interests. Scoring was conducted independently against a set of criteria to give an overall aggregate for each entry. Judges didn't have any knowledge of who else judged their category, or the corresponding scores.
In line with the following T&C, we will publish the list of our wonderful judges towards the end of the year (but obviously not the category they judged).
The scores given by the panel of independent judges will be kept in strict confidence. The judges will be named after the awards night, but the categories they judged will be kept confidential. Members must not contact any judge to discuss the awards and an attempt to do so will be seen as a breach of the Code of Ethics and any entries made by the entrant will be disqualified.
On behalf of all entrants, as a token of appreciation, each judge will receive a gift voucher. We have also extended an invitation to the judges to attend our Virtual Awards Night.
So, as you can see with the official judging completed, we're nearly ready to announce the finalists. Only a few more steps to take as we undertake the final checks and balances of the T&Cs.
As the awards committee members couldn't enter the awards, we also made a pact not to speak about the awards to anyone (aside from the Secretariat when necessary), outside our "four zoom walls", so we are absolutely busting to shout the names of our 2021 finalists from the rooftops.
Watch this space on social and don't forget to book your spot for the Virtual Awards Night on Wednesday, November 17, when the winners will be announced, and we'll be able to celebrate everyone's achievements in fine ASTW style.
–    JOCELYN PRIDE
EVENTS
TASTE THE FREEDOM IN CHOCOLATE
CUE the applause! Our Victorian ASTW members are celebrating their first event since the Windsor Hotel in March.
And this is worth waiting for: Accor's newest Mövenpick Hotel, Mövenpick Hotel Melbourne on Spencer, is now open and members are invited to a signature Chocolate Hour experience from 5-6pm on Thursday, November 25.
The $30 cost (members only) allows you to indulge in house-made chocolate-themed treats, the hotel's signature Mövenpick Swiss Chocolate ice cream parfait, and chocolate-infused cocktails.
But wait! There's more … all ASTW Writer Members are also invited to stay overnight at the hotel. Dinner at Miss Mi restaurant and bar, which offers an exotic taste journey through Asia, and breakfast are also included.
NOTE: As per Victorian regulations, all attendees must be double-vaccinated. Also, please ensure you advise of any dietary requirements.
QLD AWARDS NIGHT EVENT
ASTW Brisbane lunch organisers Kerry Heaney and Sue Fuller have organised a function room in the atmospheric heritage hotel Inchcolm by Ovolo at Spring Hill for those who want to watch the ASTW Awards of Excellence with a drink in hand, surrounded by friends, on Wednesday, November 17.
The evening will start with arrivals from 4.30pm for a 5pm (QLD time) Awards start. For $25, guests will receive an arrival drink (wine or beer) and nibblies. There is a bar just outside, offering half-price cocktails from 5.30 to 6.30pm.  They are delicious! At the conclusion of the awards at 7pm, all are welcome to wander into the cosy bar and enjoy food from the menu (at own cost). If your partners don't want to sit through the awards, they can join enjoy the night here.
This is not an official ASTW event, but simply a gathering of friends supported by Inchcolm Ovolo. If you would like to come, please email
kerry@eatdrinkandbekerry.com.au
 and pay via PayPal: $25 to 
https://paypal.me/kerryheaney
by 5pm on November 9. Refunds are not possible unless the event is cancelled.
Inchcolm by Ovolo is located at 73 Wickham Terrace. Parking is available on the street or in several car parks nearby, and the Roma Street train station is within easy walking distance.
We are looking forward to catching up with you all!
– KERRY HEANEY and SUE FULLER
*At the time of going to print, discussions were still being held about informal get-togethers in Perth and Sydney. Stay tuned on Facebook
TEAM UP FOR TRIVIA NIGHT
ASTW Travel Trivia fans can rejoice!
After many delays due to COVID-19, the official ASTW Travel Trivia will return next year on Thursday, April 7. Our fabulous sponsor is Crown Plaza Sydney Coogee Beach. A huge thanks to Jill Collins for helping us secure t
his amazing beachside venue.
This will be our 25th year running the trivia event, that is always hotly contested so start organising your teams.
SAVE THE DATE TO PARTY!
LET'S make the most of the freedoms we can now enjoy in this next COVID-19 phase. And besides, it's almost CHRISTMAS!
So, get out your tinselled pen and write these dates in gold on the calendar for the official ASTW Christmas lunches. Sponsor details will be revealed soon.
VIC: Wednesday, December 8
QLD: Thursday, December 9
NSW: Thursday, December 9
SA: Thursday, December 2
WA: Thursday, December 9
OTHER NEWS
FOND FAREWELL
A BUNCH of travel writers met last week to farewell long-time tourism officer Wasawadee Sanpradith (or Wasa to her friends) at the legendary Spice I Am restaurant in Surry Hills, Sydney.
And Spice it certainly "Was" – fantastic food. I can't believe the ever-youthful Wasa is retiring, however, after 22 years at the Tourism Authority of Thailand (TAT), but that's just what's she is doing. She's moving to the Central Coast, where she'll be a near-neighbour to the legendary Pongsak Kanittanon, also of TAT fame, who decamped to the coast several years ago.
Thanks also to Deborah Dickson-Smith for organising the wonderful video tribute to Wasa, featuring the travel tales and memories of many ASTW members. By all accounts, Wasawadee loved it! And the face masks, in case you were wondering, were provided by Maevadi Rosenfeldt, TAT's PR and Marketing officer.
OUTSTANDING ACHIEVEMENTS
IS there a doctor in the house? Well, yes, there are quite a few.
The ASTW is honoured to have a clutch of members who have undertaken independent research and been awarded with a PhD (Doctor of Philosophy) – or, in a couple of cases, are soon to be awarded.
In no particular order they are:
John Borthwick – PhD in Travel Literature, awarded by the University of Wollongong in 1991. John examined the "double quest" (physical and psychological) narrative in 20th century Australian journey writing. A long-time ASTW member (31 years, in fact), John has served as a board member, including five years as Secretary.
John Maddocks – PhD in English, University of Sydney, circa 1970s. John is also the author of the adventure novel Against the Odds: surviving the world's worst tsunami and overcoming trauma. He has served as an ASTW Board member on two separate occasions and held the position of Treasurer.
Tiana Templeman – PhD in Travel Journalism, Queensland University of Technology, 2016.  Tiana researched the topic: "Freelance Journalism in the 21st Century: Challenges and Opportunities". Tiana's project provided evidence that freelance journalists could create a viable and rewarding career in the 21st century (well, that's good to know!). Tiana served on the Board for three years, including two years as Secretary.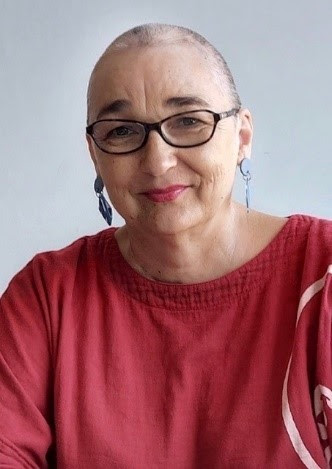 Lee Mylne – Lee completed her PhD – on November 1, in fact, and will graduate from the Queensland University of Technology in January. Lee's thesis topic, "Ethical Challenges for Travel Journalists in the Digital Age", includes interviews with several ASTW members. Lee, a Life Member and former ASTW President, presented some of her thesis research at the AGM/convention in Thailand in 2018. She heads the Society's Ethics Committee.
Len Rutledge – Len, an ASTW Life Member, completed his PhD through the Tourism Program, School of Business, at James Cook University in 2001. Len said it was nine years of part-time study, which resulted in the thesis: "Tourism and development in the Lao Peoples' Democratic Republic: Contrasts and similarities to the Thailand experience". Len's research was undertaken in both countries, some in conjunction with Chulalongkorn University, Bangkok. His research in Australia covered the media, the Tourism Authority of Thailand and ASTW members. Len was also awarded with an Honorary Doctor of Letters this year, also from James Cook University, which was announced in an earlier newsletter.
Marc Llewellyn – Life Member and former ASTW President, Marc is conducting his PhD research at the University of Wollongong. He says he had the inspiration for his PhD while on a famil to Rarotonga, Cook Islands. It was there that he noticed the island's most common wildlife were introduced Indian myna birds, feral chickens, and invasive rats and mice. His thesis working title is: "Attitudes and perceptions regarding eight animal species on Rarotonga". Marc expects to submit his 90,000-word thesis in July and graduate towards the end of 2022.
Well, folks, as you can see, brainiacs walk amongst us. Is anyone else working on a PhD? Let me know if you are.
Our Society also has a brace of Walkley award winners. Two of our newer members who have Walkleys are Susie Boswell and Kate Hennessy. The Walkleys, which recognise excellence in journalism, were instituted in 1956 by businessman Sir William Walkley, founder of Ampol Petroleum Ltd. Some years later, the awards were taken over by the Australian Journalists' Association, which later became the Media Entertainment & Arts Alliance (MEAA).
Susie Boswell – Susie won her Walkley as a young journalist in the 1970s for her coverage of mercy flights rescuing itinerant Aboriginal families from flood-bound cotton fields. The awards were a rare accolade then, with just eight awards given annually, for print media only. The award generated an offer for Susie to join Sydney's Sunday Tele as a features writer. Several years later, working on Fleet Street, she was named runner-up Young Journalist of the Year in the British Press Awards for a suite of stories including coverage of the Troubles in Northern Ireland and an interview with Yehudi Menuhin. The 50 pounds prizemoney helped buy her first home, an Annandale terrace. Susie's bronze statue is pictured.
Kate Hennessy – Kate won the Walkley-Pascall award for arts criticism in 2017. The story, published in the Guardian Australia, was a review of Goa-Gunggari-Wakka Wakka Murri woman Leah Purcell's First Nations retelling of The Drover's Wife (a short story by Henry Lawson). The play premiered at Sydney's Belvoir Theatre in September 2016. Purcell went on to win several awards for it. While pleasing the playwright was not Kate's aim, she was nonetheless thrilled to hear that Leah Purcell quoted a line from her review on ABC TV not long after. Kate tells the tale that after attending the awards night and imbibing in a few champers, the glass trophy she won (not the bronze one of yore) slipped out of her hands and broke during her taxi ride home. Happily, it was replaced!
Well done, ladies!
Are there any Walkleys that I have missed? Let me know if there are.
Speaking of all these qualifications reminds me of a line from The Castle, one of my favourite Aussie movies ever. Proud dad Darryl Kerrigan (Michael Caton) boasts that his daughter Tracey (Sophie Lee) was the first in the family to achieve a tertiary qualification – a certificate in hairdressing from Sunshine TAFE. We laughed (well, some of us did). But seriously, if you had a certificate in hairdressing from any TAFE across the land, you'd be making a killing right now… and if you could wield those scissors and trim a hipster beard, well, the world's your oyster!
– CAROLINE
NEW MEMBERS 
SAY hello to Claire Haigh, who has applied to join the ASTW as a PR Member.
Claire is a communications leader for Accor, where she looks after corporate, crisis, external and internal communications. Claire now enters the 30-day objection period for membership, which will expire on December 2.
Please address any objections to the Secretariat: secretariat@astw.org.au.
NEW BOOK UNDER WAY
IN case you missed it, one of our long-time members Andrew Bain let slip in a recent WHO WHAT WHEN WHERE WEDNESDAY on the ASTW Facebook page that he's been working on the manuscript for his next book, Ultimate Cycling Trips Australia, the companion title to Ultimate Cycling Trips World, which came out a few months ago.
"I've been running the Covid gauntlet by travelling to every state in Australia this year, sometimes successfully dodging Covid clusters and quarantines, and sometimes not. But I've managed 40 bike rides and tens of thousands of words. A fun project in non-fun times."
EASY ACCESS TO COMMUNICATION
ASTW members take note: TravMedia offers Editor and Journalist Alerts. This is the perfect way to ask for stories from writers and ask for information from PRs with just one click. Check it out: www.travmedia.com
The ASTW acknowledges Traditional Owners of Country throughout Australia and recognises their continuing connection to lands, waters and communities. We pay our respect to Aboriginal and Torres Strait Islander cultures; and to Elders both past and present.
ASTW Proudly Sponsored By
https://astw.org.au/wp-content/uploads/2020/08/Newsletter.jpg
768
1150
Annie Coulter
https://astw.org.au/wp-content/uploads/2016/08/astw-logo-1.jpg
Annie Coulter
2021-11-04 11:39:23
2021-11-08 09:30:48
ASTW Newsletter – October 2021